CASA ZEN AND CASA COCOON
designer holiday homes on the Fuerteventura island
Large spaces, horizons as far as the eye can see, freedom, zenitude, magnificent beaches, experience it all during your vacation!
Casa Zen and Casa Cocoon are located in Lajares, on the Canary Island of Fuerteventura : bright houses, with a neat decoration to live a soothing atmosphere during your holidays.
Lajares, a small village at the foot of a volcano, brings together a community of artists, surfers, craftsmen, in a bohemian spirit. It is at the crossroads of El Cotillo, a fishing village, Corralejo, a lively little town, and Majanicho, a village at the end of the world.
Do you want to relax in a mineral atmosphere? Adopt the Cool Life Attitude with us!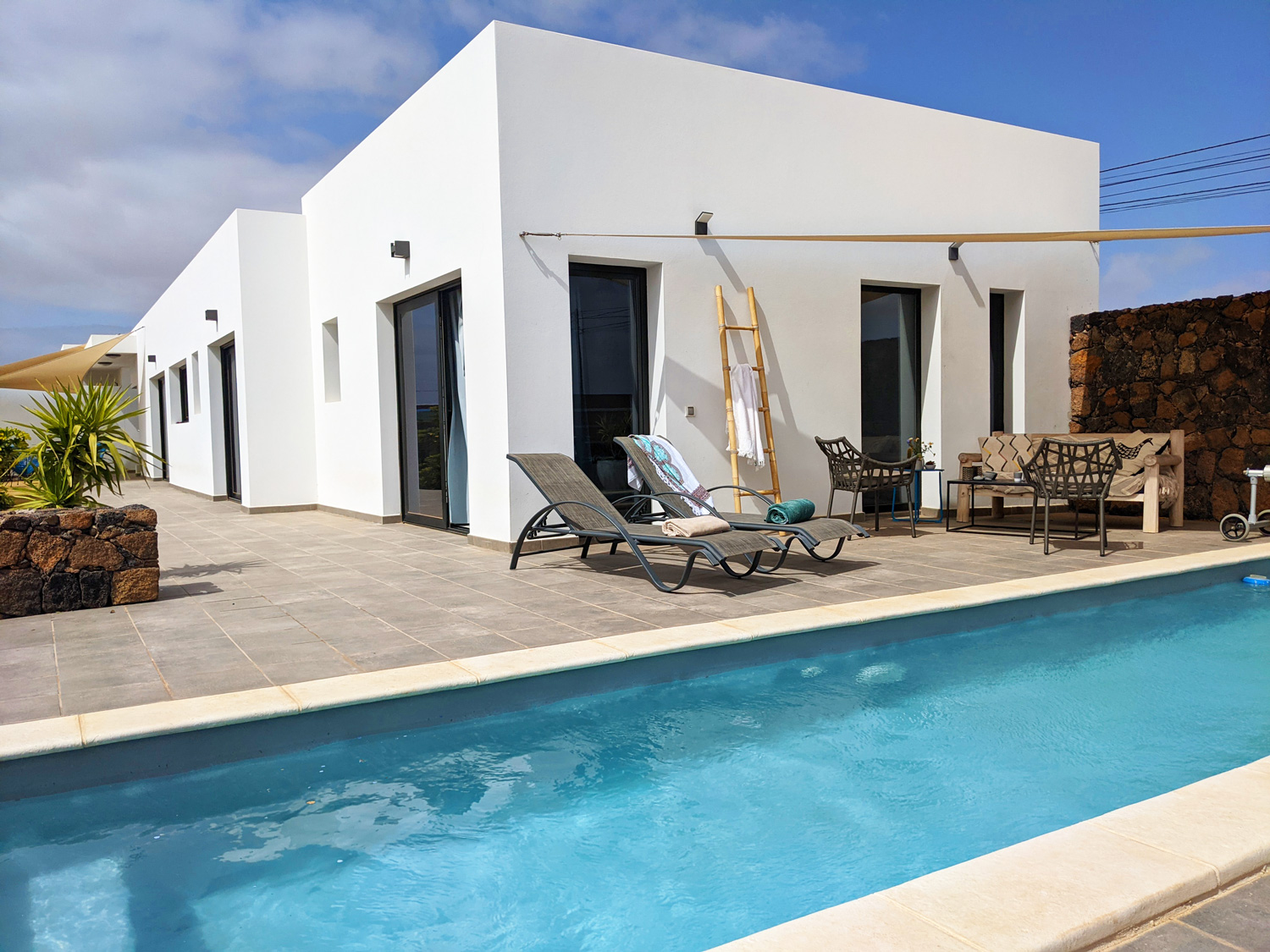 C A S A  Z E N
A beautiful and contemporary 120 m2 villa with Canarian touches of volcanic stone walls. Facing east, south and west, it offers a private swimming pool. It is furnished with taste and harmony, in an artistic and bohemian spirit, favoring natural materials.
C A S A  COCOON

A contemporary apartment, like a small house. Casa Cocoon is furnished with taste and harmony, in a bohemian spirit. It faces east and west, with a small patio terrace.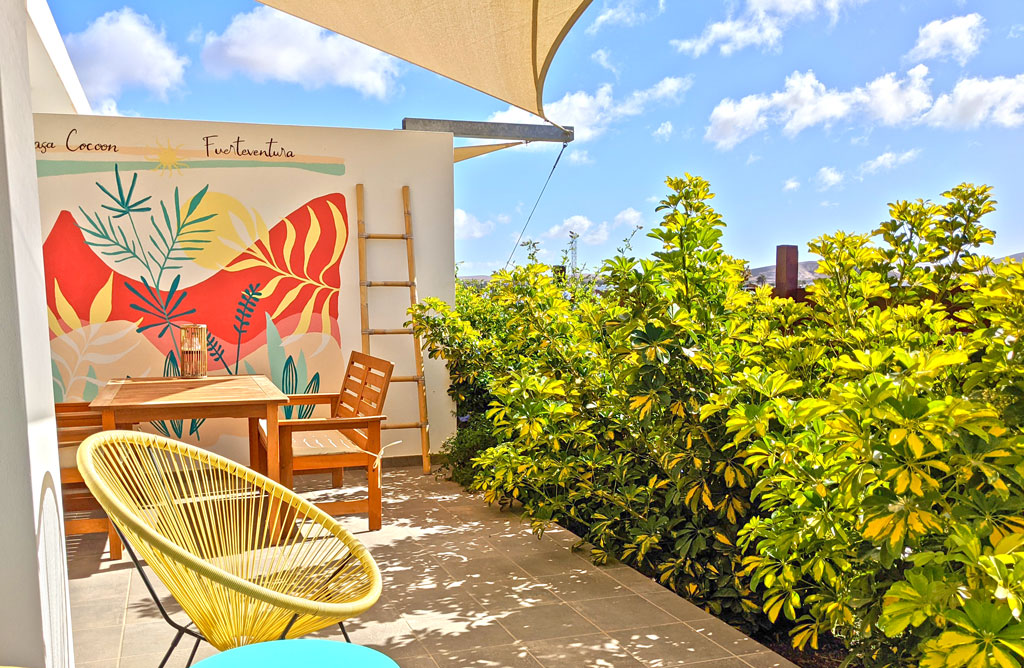 Find out more about Fuerteventura, the island of eternal spring
Blond sand, white coral sand, black volcanic pebbles, intimate beaches, huge beaches, beaches for sunbathing or for indulging in sliding activities … take your pick!